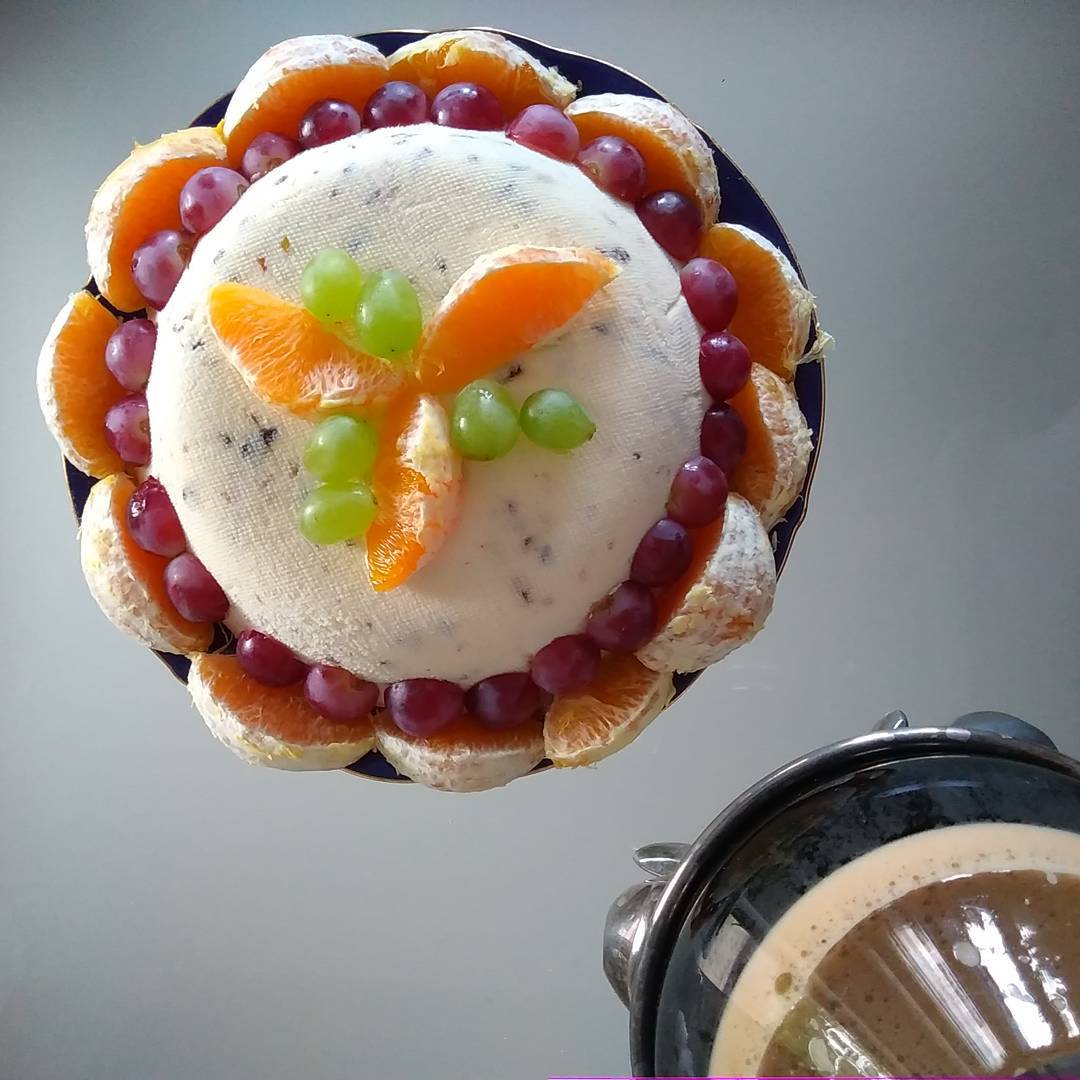 With every big holiday came a lot of preparation in my family home. My Mom had to make everything, make a lot of it and make it perfect. Now we're doing that at our home.
Przed każdymi dużymi świętami w moim rodzinnym domu było dużo przygotowań. Moja Mama musiała zrobić wszystko, zrobić tego dużo i robić to doskonale. Teraz mamy to samo w naszym domu.
Continue reading "Hot Cross Buns. Angielskie bułeczki z krzyżykiem."
No recipe today. Not sure if there will be anything this week. Maybe something next week. I am a beginner to blogging and still need to learn how to do more in advance, how to plan things relating to upcoming events. I admire what Girls at http://primipiatti.pl or http://nietylkopasta.pl do. I didn't make sweets as I gave up on them for some time (to fit into my suit for Easter, mainly). I didn't plan things in advance. From blogger's point of view I'm an idiot, losing a perfect chance to get more attention. Oh well.
Family. This is my current focus. Visiting my Parents, my Sisters, Aunts, Uncles. Having fun with Kids, Nieces, Nephews. Preparing holiday food, and not writing about it (too much). Learning from my Mom. We've prepared sausages and hams. We're going to make Dzionie, maybe some pascha (cheese-like dessert). Bread, of course. Żurek for white barszcz (borshch).
I invite you to follow my Instagram account. I'm trying to share a bit of my Easter experience there.
[wdi_feed id="2″]
If Easter is a spiritual experience to you, I would like to wish you as much out of it as you can get.
If it is a family time, spend as much time with them as you can. It's your family, the more you give them the more you will receive.
See you soon.
Nie mam dziś przepisu. Nie jestem pewien, czy coś będzie w tym tygodniu. Może w następnym. Zaczynam blogować i wciąż muszę się nauczyć robić więcej z wyprzedzeniem, jak planować wpisy do nadchodzących okazji. Podziwiam Dziewczyny z http://primipiatti.pl czy http://nietylkopasta.pl. Ja nie robiłem słodyczy, bo bym zeżarł, a zrezygnowałem z nich na jakiś czas (przynajmniej do świąt). Nie planowałem wpisów wprzód. Z blogerskiej perspektywy jestem idiotą, tracącym szansę na trochę więcej atencji. No cóż.
Rodzina jest obecnie w centrum mojej uwagi. Odwiedzam Rodziców, Siostry, Ciocie, Wujków. Bawię się z Dziećmi, Siostrzenicami i Siostrzeńcami. Szykujemy jedzenie na święta, a nie piszemy o nim. Uczę się od mojej Mamy. Uwędziliśmy kiełbasę, szynkę. Będziemy robić Dzionie, paschę. Chleb, oczywiście. Żurek na barszcz.
Zapraszam Was do obserwowania mojego Instagrama. Staram się tam dzielić trochę moim doświadczeniem tego czasu.
[wdi_feed id="2″]
Dodatkowo na Wykop.pl relacjonuję przygotowanie żurku.
Jeśli Wielkanoc jest dla Ciebie doświadczeniem duchowym, życzę Ci, aby udało się z niego wynieść jak najwięcej.
Jeśli to czas głównie rodzinny, spędź z nimi jak najwięcej czasu. To Twoja rodzina, im więcej jej dasz, tym więcej dostaniesz.
Do zobaczenia wkrótce.